Box Office
Seating Chart for the 2022/2023 Season:
If you require accessible seating and our box seats have already been sold, please contact us to discuss available options.
By Phone:
Call the Box Office at (718) 631-6311 | Monday through Friday, 10 AM - 4 PM
Online:
To order on-line just click on "EVENTS" and then select the show for which you wish to purchase tickets.
In Person:
Visit the Box Office located on the ground level of the Library Building Monday through Friday, 10am-4pm. The QCC Performing Arts Center Box Office is open Monday to Friday, 10am to 4pm and two hours prior to curtain. Tickets will be mailed to you within three working days, or if too close to the performance, we will hold your tickets at the Will Call window.
Box Office:
Queensborough Community College
Attention: Box Office
222-05 56th Avenue
Bayside, New York 11364-1497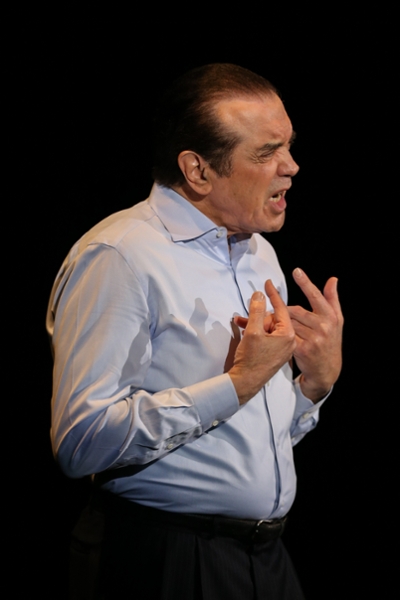 Become a Subscriber!
Enjoy a full season of benefits when you subscribe!
Priority seating
Great savings on ticket prices
Unlimited ticket exchange privileges at no cost for tickets of the same value
Get advance notice of shows and concerts
Purchase tickets prior to the general public and choose where you want to sit
Subscribers get a $5 discount at the massage clinic
Drawings at select events to meet the stars
Free replacement of lost tickets
Subscribers who are first-time students with Queensborough Continuing Education get 10% off their course fee
Subscriptions for the 2022-2023 Season:
QPAC is offering two (2) fixed mini subscription packages (below).
Shows/events from each package are not interchangeable.
Each series contains 5 events, at a 20% discount per ticket.
Guaranteed seating in the section of your choice.
Subscribers may purchase additional shows at the regular price, outside of the series.
Exchanges are permitted with the purchase of a series. The value of the ticket will be applied towards the exchange.
Refund requests that are submitted online & approved, will be granted based on the value of the subscription price.
Senior discounts will not be applied on top of subscription prices.
Subcription Series A:
Sunday, March 19, 2023, 3pm, Melissa Manchester and Billy Stritch
Sunday, March 26, 2023, 3pm The Modern Gentlemen
Friday, March 31, 2023, 8pm Madama Butterly
Sunday, April 2, 2023, 3pm Georgian State Dance
Sunday, April 30, 2023, 3pm Kol Esperanza: Rejoice!
Buy Subscription Series A
Subcription Series B:
Saturday, March 25, 2023, 8pm Post Modern Jukebox
Saturday, April 1, 2023, 8pm The Kings of Soul & Swing
Friday, April 7, 2023, 8pm The Peking Acrobats/Shanghai Circus
Saturday, Apri 22, 2023, 8pm Neil Berg's Woodstock Revisited
Friday, May 5, 2023, 8pm Tito Puente, Jr.
Buy Subscription Series B
Additional Ticket Information:

All shows and events can be purchased al la carte.
Seniors can receive a $3 discount per ticket (up to 2 tickets per show).
Exchanges outside of a series will only be permitted with proof of illness, travel restrictions, or due to tragic circumstance. Requests must be submitted online (Exchange and Refund Policy).
Refunds will ONLY be granted if a show gets cancelled, or with proof of illness, travel restrictions or due to tragic circumstance.  Requests must be submitted online (Exchange and Refund Policy).
Customers may request credits on account in lieu of a refund, to be used toward future purchases.
QCC Students may attend all events for free (except for special events), based on availability.
Information on our Exchange and Refund Policy.
More Information

Subscription discounts apply only to in-person and virtual events.
Policy can change at any time. NO refunds on merchandise.
In order to receive the QCC student discount, you must be a current full-time student with a valid Queensborough ID and you must attend the show for which you are purchasing tickets (certain restrictions apply).
Seniors - $3 off.
Alumni members, KHC members, Gallery members - $5 off (1 pair per season).
Get together with a group of friends and save! 10%-20% discounts for groups. Call to inquire.
Gift Certificates are available.
There will be a $10.00 charge per ticket for lost/re-printed tickets.
EXCHANGE AND REFUND POLICY
Last updated and effective as of September 13, 2022.
QPAC TICKET EXCHANGE & REFUND POLICY
Effective September 13, 2022, tickets purchased for performances are eligible for an exchange or a refund through June 30, 2023. This policy provides flexibility in the event a guest may be unable to attend a show due to illness, travel restrictions, or tragic circumstance. Our guests may feel confident purchasing tickets in advance knowing this exchange or refund policy is in effect if they cannot attend the date and time originally purchased.
When you request an exchange or a refund, the request will be approved with no additional service fees assessed, provided the request meets the terms and conditions outlined herein.
EXCHANGE & REFUND POLICY
TICKET EXCHANGES AND REFUNDS WILL ONLY BE CONSIDERED WHEN THE ORIGINAL TICKETS ARE PURCHASED THROUGH QPAC.
THE DEADLINE TO SUBMIT EXCHANGE AND REFUND REQUESTS IS FORTY-EIGHT (48) HOURS BEFORE THE ADVERTISED CURTAIN DATE AND TIME. Any requests received after this deadline are not eligible under the terms of this policy.
All exchange or refund requests must be submitted online. It is the responsibility of the guest to provide accurate information when submitting the request. Any incomplete or inaccurate information may cause the request to be delayed or denied.
The guest making the request must be the original purchaser of record and will need to validate ownership of the original purchase (i.e. name, order number, e-mail address, method of payment, etc.) when submitting the request.
A maximum of four (4) tickets per customer may be approved for an exchange or a refund within a period of sixty (60) consecutive days.
For approved refunds, a credit will be issued to the original method of payment the guest used to make the original purchase.
Any refund requests for tickets purchased with cash at the venue box office within six (6) days of the performance, should be handled directly with the box office. Guests requesting a cash refund must still submit verification online.
For approved exchanges, the tickets may be exchanged solely for performances presented in the current season for which the tickets were originally purchased, subject to availability, blackout dates and promo restrictions. The amount of money paid on the original ticket will be applied to the exchanged ticket. Any difference in order total will be adjusted upon completion of the exchange. Any credits to be issued will be issued to the original method of payment the guest used to make the original purchase. If there is additional money due, the guest needs to pay this amount before the exchange is completed.

Additional money may be due if (1) a guest chooses a performance or section that costs more than their original purchase; (2) a guest exchanges an originally discounted ticket into a performance where the discount is no longer available or applicable; (3) a guest exchanges an originally discounted ticket into a performance where the discount price is higher; (4) if a delivery method is chosen that requires an additional payment.
Guests may request a credit on account in lieu of exchange or refund.
OTHER TERMS & CONDITIONS
This ticket exchange & refund policy is at the discretion of the venue and could change at any time.
For tickets purchased at the venue box office, a first and last name along with a minimum of an e-mail address or a phone number must be associated with purchase for the tickets to be eligible for an exchange or a refund. Any tickets purchased at the venue box office without an associated first name, last name, e-mail or phone will not be eligible for an exchange or refund.
For tickets purchased as part of a group, the exchange or refund request of the guest needs to be handled by the group sales agent or agency who coordinated the group booking. All group ticket exchange or refund requests need to be submitted by the group sales agent no later than forty-eight (48) hours prior to the performance. Any group tickets that need to be exchanged or refunded may only be requested by the agent or agency of record for that order. Refunds will only be issued back to the original method of payment. There may be a maximum number of tickets allowable to be refunded per group, check with the venue for details.
New special offer, discount and promotion codes may not be applied to exchanged tickets. The ticket exchange will be for the same ticket type and offer that was originally purchased, subject to blackout dates and availability. If a discount and/or promotional offer is not available for the newly requested performance, a refund will be issued for the original purchase and the guest will proceed with a new transaction to purchase the newly requested performance.
Tickets that have been transferred to another party may not be exchanged or refunded by any party other than the original purchaser. If the tickets have been transferred by the original purchaser, the tickets must be transferred back to the original purchaser prior to the original purchaser requesting an exchange or a refund.
Approval and/or determination of eligibility of any exchange or refund request is at the sole discretion of venue management. All decisions are final.
A request is considered submitted after the online form is filled out with accurate information and the guest is presented with a confirmation message that the request was submitted. Any inaccurate information will need to be remedied prior to the request being officially submitted. If the amount of time it takes to remedy the inaccurate information causes the submission deadline to pass, the request will not be eligible for consideration under the terms and conditions of this policy.
Complimentary tickets are not eligible for an exchange or a refund under this policy.
Performance dates, times, prices and cast subject to change without notice.
Other restrictions may apply. This policy may change without notice.
Requests for refunds and exchanges are voidable if unreadable, inaccurate, incomplete, forged, mechanically reproduced, irregular in any way, or otherwise not in compliance with this exchange and refund policy. QPAC and its affiliates are not responsible for injury or damage to a guest's or to any other person's computer(s), mobile device(s), or other equipment, related to or resulting from submission of a request or downloading materials from or using the website. If, for any reason, the request is not received as planned, including by reason of damage by computer virus, worms, bugs, tampering, unauthorized intervention, fraud, technical limitations or failures, strikes, industry conditions, bankruptcy or liquidation, marketplace demands, applicable law, unforeseen obstacles, or any other causes which, in the sole opinion of QPAC, could corrupt, compromise, undermine, or otherwise affect the administration, security, fairness, integrity, viability, or proper conduct of the request, QPAC reserves the right, in its sole and absolute discretion, to determine whether the request is eligible for consideration.
For any additional questions, please contact QPAC.